1521 Alton Road #320
Miami Beach
,
FL
33139
Phone:

(888) 613-8959
Dear Friend and Fellow Athlete,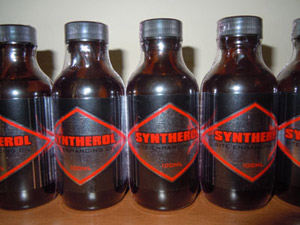 Lets look at synthol injections for each specific muscle group
.
BICEP Synthol Injections
: Injecting synthol into the inner and outer heads. Notice how you can feel the "split" in between the two heads of the biceps muscle. Inject synthol to each side of that split. If you want to increase the length and thickness of the bicep muscle, inject synthol more in the inner head - the one closer to the body. If you need to increase of the peak of the muscle, inject more synthol to the outer head.
TRICEP Synthol Injections
: Bodybuilders usually do not need to inject synthol into the outer horseshoe head of the tricep unless it is really lacking development behind the other tricep heads. Synthol is applied in the middle and rear heads of the triceps. Generally, at the back of the arm, the upper portion is the rear head and the lower portion is the middle head, as the two heads overlap each other somewhat.
DELTOID Synthol Injections
: Here, inject synthol straight into whatever head is lacking in size.
CALVES Synthol Injections
: Natural calves, regardless of how big they are, have a "flat" look to the muscle. As such, bodybuilders would want to keep that look, as it is not aesthetically pleasing to have rounded calves that look like they were blown up like a balloon. Because of this, synthol is applied in multiple applications, on the outside edges of the muscle. That forces the calf to develop outwards, while keeping it's flat, natural look.
QUADS Synthol Injections
: With muscles this large, bodybuilders need multiple daily injections. Unlike the biceps where 1ml per head per day is the recommended starting dosage, the quads need 1ml per site, 7 sites per quad. That is to avoid a "lumpy" look and to increase the quad uniformly. In an ideal application, inject synthol in the "peak" of the outer quad, along the crest to maintain a natural look. If the teardrop is lacking, then synthol should be injected straight into it, rotating sites daily.
PECS Synthol Injections
: The pecs are also a very large, "flat" looking muscle groups and as such the entire muscle has to be injected evenly with synthol. Bodybuilders inject 3 rows of 3 doses each per day, per pectoral. The best dose is 0.5ml of synthol per day per application site for 10 days, followed by 1ml of synthol per day per application site for 10 days and finished off with 1.5ml of synthol per day per application site for 10 days.
Lastly, before using synthol, it is highly advisable to review some anatomy charts and study the synthol muscles that will be targeted and the nerves that are in the area where the synthol is to be applied. Here are some good ones:
Click Here to Buy Syntherol! The only pharmaceutical grade synthol.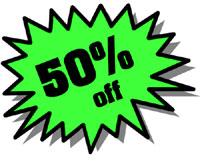 What if you had Unlimited Access to...
Just think of the amazing physique of hard lean muscle you could build!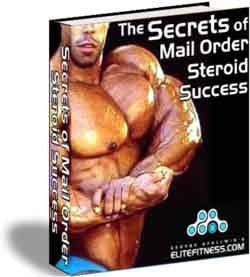 Now for the first time, there's a no-hype guide that will help you find genuine, highly regarded, legal steroid suppliers. Filled with lots of trusted web sites and complete contact info - so that you can get the results you want, faster and without having to waste your money, risk your health or get into unnecessary legal problems.
Don't get ripped off buying steroids, use the VERY BEST legal steroid supplier list available anywhere today - so you don't have to take chances on an unproven supplier or worse get burned.
You also get a massive Scammer list of bogus operations you need to avoid. Plus all the secrets for making sure your packages sail through customs. Find out more and get a special deal for the next 72 hours only - just for EliteFitness.com members.

Important: For the next 72 hours only, use coupon code -
save50off - to take an extra 50% off the price!


Introducing...


Each pack makes 12 of the best tasting, all natural, muscle-building, protein bars from scratch in under 5 minutes with no baking.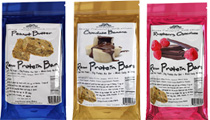 With 26 grams of protein per bar in three delicious flavors:

Peanut Butter Protein Bars, Chocolate Banana Protein Bars, & Raspberry Chocolate Protein Bars.
You can buy my Raw Protein Bars at Amazon.com and shipping is always free.

Plus, for the next 72 hours only, get a free pack of any flavor.

Read more about these innovative Muscle Building Protein Bars and how to get a free pack below...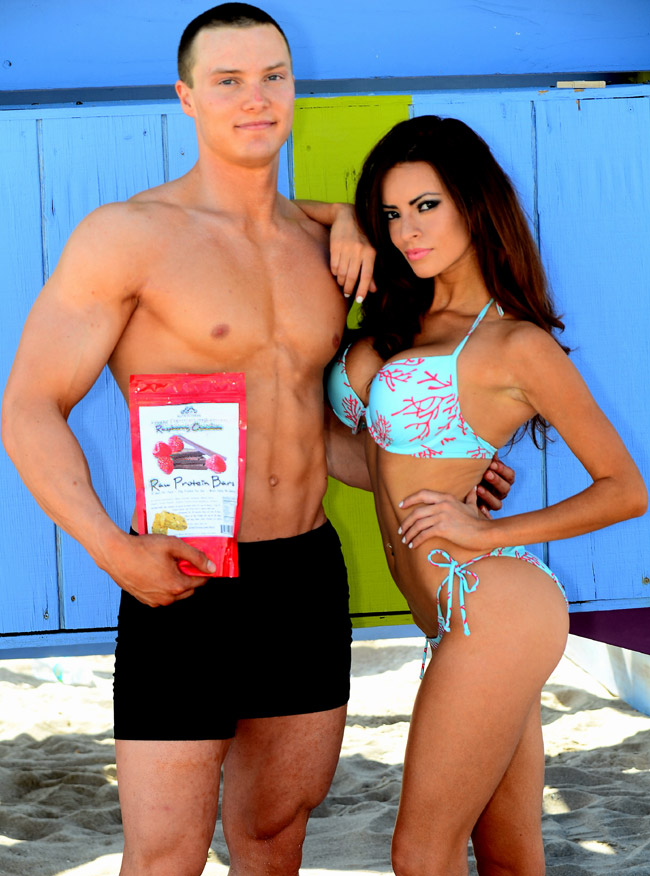 EliteFitness.com Platinum Members Cody Laurent and Jacqueline Suzanne with a pack of George Spellwin's Raw Protein Bars!
Yours in sport,
George Spellwin
George Spellwin