Supplements
Articles about "Supplements"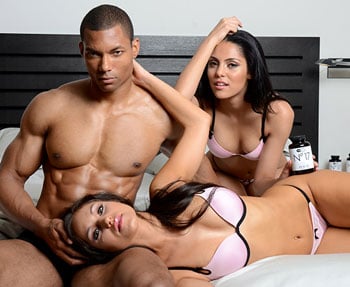 Today, I present to you the insane muscle building variation of the Testosterone Cyclone, the Testosterone Cyclone Xtreme Radical Variation 2.0 - a version that the guys on the EliteFitness.com forums came up with. This cycle is so effective at building muscle, increasing strength, burning fat, and raising libido, because it uses 'experimental' dosages of two designer nutraceuticals - from Ruthless Supplements: RS Transaderm which contains dehydroepiandrosterone (pronounced de-hy-dro-epi-an-dros-ter-one) suspended in a topical emulsion that you apply to your skin just as you would a testosterone gel like Testim or AndroGel. And what's radical about this variation is that the Testosterone Cyclone Xtreme Radical Variation 2.0 replaces the powerful testosterone accelerator, Phytoserms-347 with the even more powerful Test Stack No.17 from TestStackRx.com. This oral testosterone enhancing supplement keeps your natural testosterone levels at their peak while you take a very ambitious dosage of RS Transaderm - a legal supplemental testosterone gel. In this way, you take supplemental testosterone in a very high dose, but at the same time, you prevent any decrease in the production of your natural testosterone in your testis.

For the past two decades, bodybuilders and athletes have been using prohormones to add lean muscle mass, gain strength, improve endurance and reduce body fat. And there's a good reason why bodybuilders have been using prohormones for so long – they work!
However, the one problem with the vast majority of prohormones is that they can't control cortisol functions without shutting off cortisol entirely. As some athletes know, cortisol is the hormone that's secreted by the adrenal gland during stressful situations. Many people recognize it as "the stress hormone" because it's released as part of the body's flight-or-flight response.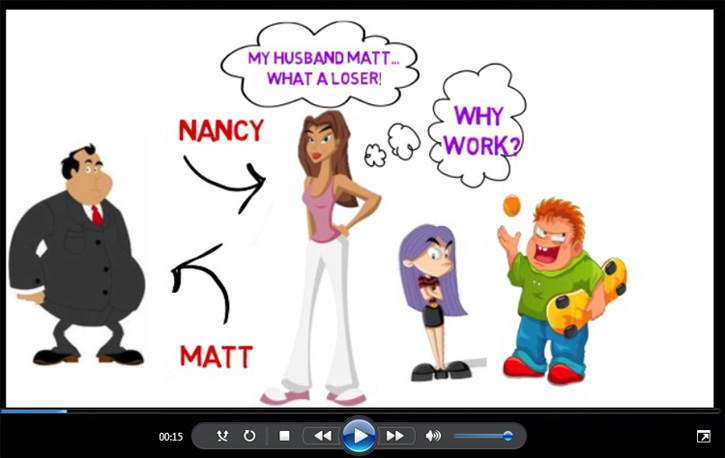 Right now, I'd appreciate your taking a look at this funny animated video. It's the true story of Matt, an average father who lets his wife Nancy wear the pants in their family. Truth be told, I used to be a lot like Matt too.
Finally, Matt took control of his testosterone level, lost a lot of weight, and at the same time, lowered his estrogen level - becoming much more masculine and assertive in the process. This video is a composite of many of my patients over the years - married guys, who once their kids were no longer babies, decided that they wanted to get their lives back and be more of the man they always wanted to be!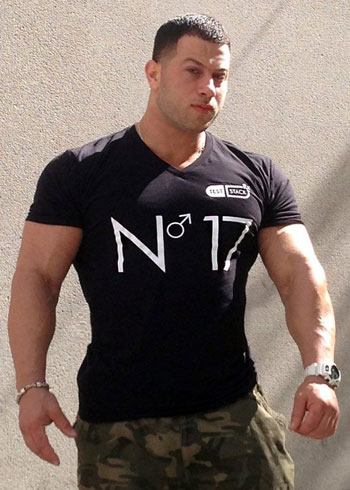 So my trainer here in Miami is a big fan of Test Stack No.17 - more about this testosterone booster voted #1 by the EliteFitness.com members below. He's definitely not a natural athlete, but he uses Test Stack as his only PCT (post cycle therapy) treatment - and in fact, he stays on it all the time to prevent complete shutdown of his own testosterone production when he's on a cycle. Test Stack has helped both natural and not-so-natural athletes build competition ready physiques by helping them keep their testosterone production sky high. And along with the Test Stack 17 testosterone acceleration comes the positive impact it has on your lean muscle mass gains, reduction in body-fat, increased strength, focus, motivation and drive, and increased libido and other pro-sexual benefits.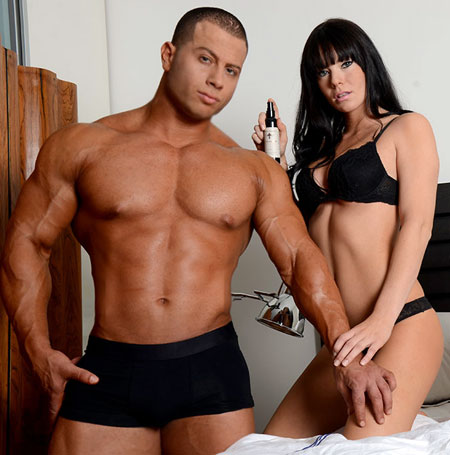 And now without further delay, I present to you the radical muscle-building Testosterone Cyclone cycle, plus an insane muscle building variation, the Testosterone Cyclone Xtreme. This cycle is so effective at building muscle, increasing strength, burning fat, and raising libido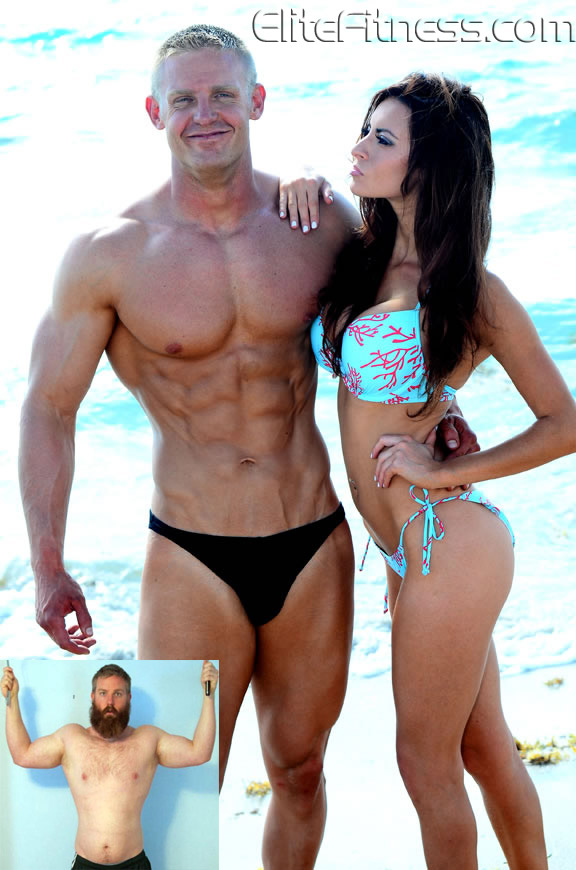 Many guys at the gym will tell you just how hard it is to put together the perfect cycle. How do you know just what compounds to mix together and when to take them?
Even harder to get right is Post Cycle Therapy or PCT. After your cycle is over, what compounds do you need to take to keep the most muscle possible from your Steroid Cycle? You want to make sure your gains are permanent and easily kept after the cycle is over and you want your natural testosterone production to return to normal. Let's face it, while juicing feels great, at some point you want to stop the cycle and keep all your new muscle mass.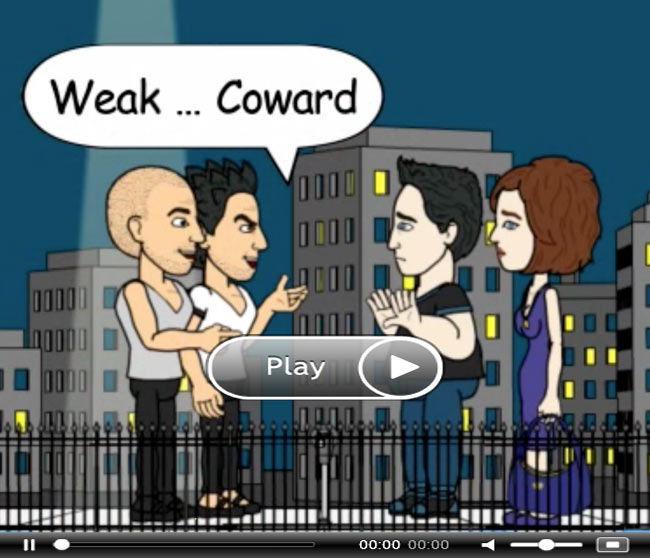 Robbed in front of his girlfriend, Ken gets revenge! Could you survive and win a real life street fight? Could you protect your girlfriend from punks? Could you end a bar fight in 3 seconds? Did you know a high testosterone level strongly correlates with more strength, courage, financial security, drive, ambition, and muscle mass? This video is the story of a guy who gets humiliated in front of his girlfriend and eventually loses her for acting like a coward in a moment of crisis. Not happy feeling weak and helpless, he takes control of his testosterone level and changes his life forever.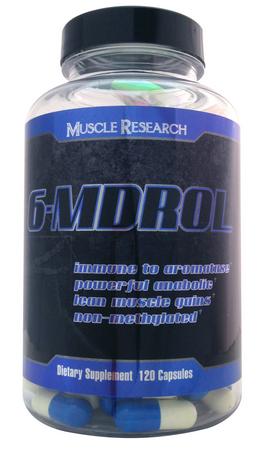 It seems like every decision we make in life has pros and cons. And this is true even with seemingly great choices that'll improve our status. For example…
- If I work my butt off in the office every single day, there's a good chance that I'll eventually get rich. However, my social life will suffer and I'll have less energy to work out.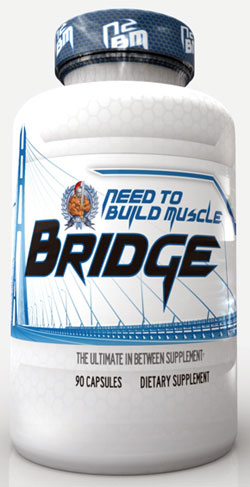 I just love the feeling I get while on a steroid cycle. I feel like attacking the weights every day and ripping out more reps in each subsequent workout. Outside of the gym, I'm generally more alive and have endless energy. As for the media-purported roid rage, well let's just say that the only time I get really aggressive is in the weight room or with my lady in the bedroom.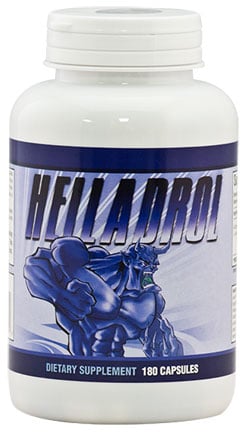 Everybody knows that the staples to successful bodybuilding include eating clean and working your butt off in the gym. But no matter how much blood, sweat and tears you poor into the gym, there comes a point where your gains plateau and you are merely left trying to keep what you've earned. This is when many athletes look for additional help to blast through their peak.