Steroids in the WWE - Wrestling's Dirty Secrets
217 West 18th Street #1264
New York
,
NY
10113-1264
Phone:

(888) 613-8959
Dear Friend and Fellow Athlete,
After ten professional wrestlers were suspended by the WWE for steroids and the Chris Benoit tragedy, wrestling is in hot water. That's why pro wrestling icons Kevin Nash, Brett Hart, and others appeared on Hannity and Colmes to exchange some heated words in a debate over steroids. Elite Fitness has the exclusive footage right here!
When it comes to professional wrestlers, you normally don't think of them as being very intelligent or articulate. After all, these are the same people who run around a ring hitting each other with steel chairs and sledge hammers while taking breaks in between to throw themselves through tables. And it doesn't help matters that the typical wrestler looks like a sweaty, long-haired, freakishly huge monster.
However, if you think that pro wrestlers are just a bunch of crazy, idiotic meatheads, you would be totally wrong and several wrestling legends who recently appeared on Fox News' hit show Hannity and Colmes proved this point as they debated over the issue of steroids in the WWE (World Wrestling Entertainment). One of the wrestlers even convincingly smashed Hannity and Colmes on the subject!
The first interview involved the Ultimate Warrior, or just Warrior as they refer to him now, talking with Sean Hannity. The interview was light-hearted at first and when Warrior was asked about rampant steroid use in the industry he said, "Oh, steroids are used throughout the industry all the way through. I mean it's easier to say, or point out the number of guys who aren't doing steroids than those that are."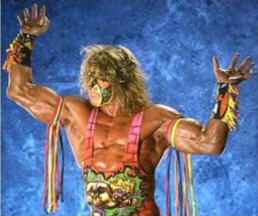 Hannity also asked Warrior if he used steroids and he readily admitted that he had used them throughout his career. However, the interview got ugly when Hannity started asking him about roid rage. Before Ultimate Warrior got pissed, he managed to express that, "Roid rage for me is a pie in the sky theory that's thought up by people who have no business discussing the frame of mind of an elite physical athlete."
Warrior started getting louder when Hannity said any use is abuse and insinuated that steroids played a huge role in Chris Benoit killing his family. Alan Colmes then jumped in to calm him down and ask him about why he thinks 60 pro wrestlers under the age of 45 have died in the last 10 years. That's when Warrior gave his best quote of the interview.
He said, "Look, those other guys in the industry, it gets back to the difference between there being use and abuse. Those guys were rotten on the inside (took lots of other drugs besides steroids). I would use this illustration... Look at guys like Arnold Schwarzenegger, Frank Zane, Dave Draper, all of the classic bodybuilders. Those guys took steroids and they're still alive." (Here's a link to the full interview.)
Another interview that occurred on the subject of steroids in wrestling took place on CNN with Brett "The Hitman" Hart. Hart was asked in the beginning if steroids played a role in the Benoit tragedy and he said, "I think that in the end you're gonna find that steroids played, if anything, a very small part or no part at all in this. This goes way beyond steroids."
Hart went on to say that Chris Benoit seemed like a very loyal father and husband and that it was probably more of a case of temporary insanity that resulted in the murders of his wife and child than anything. Hart's interview was a bit calmer than Warrior's interview on Hannity and Colmes but was insightful nonetheless.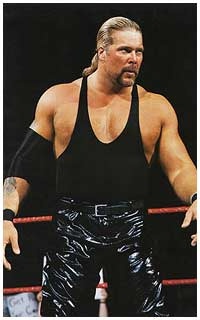 But probably the most insightful interview on the subject of pro wrestling and steroids came when Hannity and Colmes interviewed another wrestler by the name of Kevin "Big Sexy" Nash. The interview started out with Alan Colmes asking Nash if he had ever seen roid rage to which Kevin responded, "I myself have never witnessed roid rage." He went on to expand on that by saying he had taken steroids and never experienced it either.
When asked about the Chris Benoit deal he said, "The thing that I'm really curious of is they say that alcohol was found on the scene and I guess that's just not sexy enough for the media." He also added that there is lots of misinformation about steroids out there and that way more people are in penitentiaries for violent crimes concerning alcohol than for steroids.
Apparently, the interview wasn't exciting enough for reporter Karen Hanretty as she jumped in and started causing trouble immediately. The climax came when she told Nash that, "as you sit here and deny that you've never seen any kind of roid rage, which also seems to stretch credibility."
Nash put her in her place by asking her, "Have you ever taken steroids?", to which she responded "no". Then Nash said, "I'm saying I've taken them, and you're denying my credibility. I know that's not what you wanna hear." (See the Kevin Nash lay down the truth about steroids and the Brett Hart interview here.
After seeing the Nash interview, it was nice to hear someone intelligently defend legitimate steroid usage and dispel the rumors about the so-called roid rage that the media obsesses over. I'd highly recommend watching all these interviews as they are very entertaining.

Now you can design perfect Anabolic Steroid Cycles each and every time with the ultimate guide to creating powerful, muscle-building steroid cycles that will make you the envy of elite bodybuilders everywhere.

The result is perfectly designed anabolic steroid cycles that enable you to grow huge amounts of impressive muscle mass, melt fat from your physique like a nuclear furnace and safely and quickly repair, recover and rebound.

Important: For the next 72 hours only, use coupon code - backinthegame - to take an extra 25% off the price!


What if you finally had Unlimited Access to...
Tried and Tested Anabolic Steroid Suppliers?
Just think of the amazing physique of hard lean muscle you could build!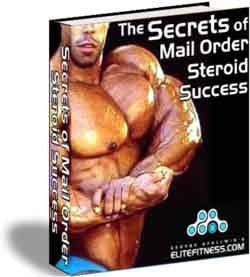 Now for the first time, there's a no-hype guide that will help you find genuine, highly regarded, anabolic steroid suppliers. Filled with lots of trusted web sites and complete contact info - so that you can get the results you want, faster and without having to waste your money, risk your health or get into unnecessary legal problems.
Don't get ripped off buying steroids, use the VERY BEST supplier list available anywhere today - so you don't have to take chances on an unproven supplier or worse get burned.
You also get a massive Scammer list of bogus operations you need to avoid. Plus all the secrets for making sure your packages sail through customs. Find out more and get a special deal for the next 72 hours only - just for EliteFitness.com members.

Important: For the next 72 hours only, use coupon code - backinthegame - to take an extra 25% off the price!


Yours in sport,
George Spellwin
George Spellwin