Buy 2 Get 1 Free Phytoserms Sale is On NOW - 4 Day Only Coupon Code - Fight Estrogen - Make Your Testosterone Explode
217 West 18th Street #1264
New York
,
NY
10113-1264
Phone:

(888) 613-8959
Dear Friend and Fellow Athlete,
Unless you live under a rock, you've probably been hearing a lot about Ruthless Supplements' Phytoserms-347 testosterone booster. Phytoserms-347... the only testosterone booster to get me this stoked in years. The key ingredients in Phytoserms-347, Bulbine Natalensis and Fadogia Agrestis, along with the proprietary supporting ingredients, can help you to boost your muscle building testosterone levels well over 347%, and at the same time inhibit estrogen-related side effects common with most herbals.
Plus, you'll likely enjoy some very interesting and desirable secondary side effects. These secondary side effects include an increase in your libido so dramatic that it can border on problematic, increased erectile potency so powerful that it approaches uncomfortable, and an increase in ejaculate volume to such a titanic spray that it borders on extreme. Here's a link to everything there is to know about Phytoserms-347.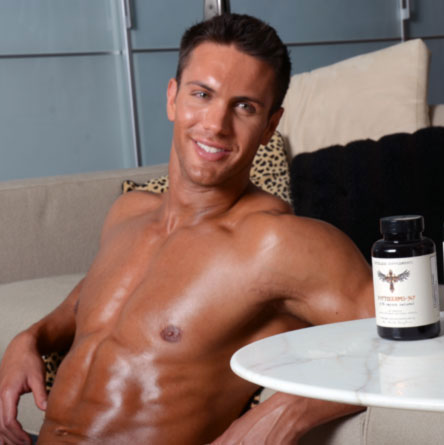 In fact, bodybuilders, athletes, and guys who want an edge are using Phytoserms-347 in droves to fight the Estrogen Epidemic and to get in touch with their inner alpha male. Here's the links to my three recent articles describing the Estrogen Epidemic and the different supplements, all found in Phytoserms-347, that you can use to fight back:
Fighting the Estrogen Epidemic - How Not to Fall Victim
Drowning in a Sea of Estrogen - What you can do
Chemical Castration in the Modern World & How You Can Fight Back
Today, January 4th, until Monday January 7th, I convinced the makers of Phytoserms-347 to let me send you a buy 2 get 1 free coupon code. The code is: PHYTOJAN. A deal this sweet will not come around again, so jump on this ASAP. Use this link to place your secure Phytoserms-347 order and to save.

And the best news?!
From today Jan. 3rd to Monday Jan. 7 only - buy 2 Phytoserms-347 testosterone boosters and you get 1 free! I was finally able to get the guys at Ruthless to go along with this special deal, but when the time is up, the deal is off and the clock is ticking! Just add 3 bottles to your cart, and use coupon code -PHYTOJAN - when you check out to get 1 of the 3 bottles free!
Use this link to place your secure Phytoserms-347 order and to save.
From Today January 3, 2013 to Monday January 7, 2013 only - buy 2 Phytoserms-347 and get 1 free!
Use coupon code - PHYTOJAN - when you check out to get 1 bottle free!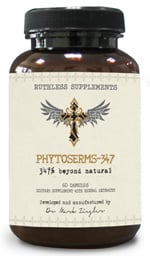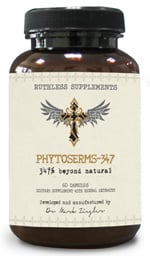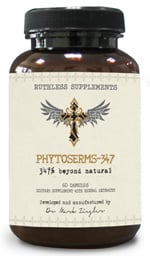 Phytoserms-347 Professional Strength Testosterone Booster and Anabolic Activator - Delivering Testosterone Surge 347% Above Normal.



Decimates Estrogen - Ideal for Post Anabolic Steroid Cycle Recovery.



Voted Number 1. Testosterone Booster on the EliteFitness.com Anabolic Steroid Forums.



Unrivaled Pro-Sexual Side Effects Including: Insane Erections, Radical Ejaculate Loads, Unsurpassed Libido Enhancement.

Unsurpassed Bio-availability - Containing pharmaceutical grade SHBG Binding Lignans 3,4-Divanillytetrahydrofuran, Secoisolarciresinol, Fadogia Agrestis, ProLensis (Bulbine Natalensis P.E), and Zinc Aspartate.
Keep reading to learn about this breakthrough, the 110% guarantee, and be sure to add 3 bottles to your cart, and use coupon code - PHYTOJAN - when you check out to get 1 of the bottles free!

PS, every bottle includes an iron-clad 110% money back guarantee.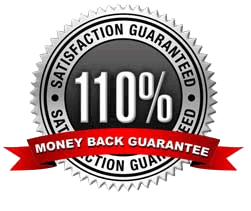 RuthlessSupplements.com is so certain that this is the most potent, legal, steroid delivery system - giving you a massive infusion of anabolic steroid precursors and estrogen blockers - that they back up every bottle with a 110% money back guarantee. Ruthless Supplements is the only company of its kind with the balls big enough to offer such a generous guarantee. You will grow lean muscle mass, recover from workouts faster, and rapidly metabolize your body fat. And at the same time send your sex drive through the roof.
If you are not completely satisfied, you'll get 110% of your money back without question. The only reason RuthlessSupplements.com can offer such a generous guarantee is their certainty that Phytoserms-347 will finally help you build the hard, lean, muscular body of your dreams.
Don't decide now...
Just give Phytoserms-347 a try. Find out for yourself that your testosterone levels don't have to be capped by your own biological limitations. Your investment is protected by a 110% unconditional, iron-clad, money back guarantee which means you risk absolutely nothing.
Use this link to place your secure Phytoserms-347 order and to save.

Still not sure?
And if you're still not sure, I would sincerely appreciate your reading what hundreds of athletes and bodybuilders are saying about Phytoserms-347. Now I know any fool can make up testimonials, but these reviews were posted right on the EliteFitness.com forums by members who were amazed at their results. Each one is linked to the original post. I would appreciate your reading just a few.
This stuff rocks! It gave me the hard lean muscularity I'd always wanted. And the side effects! Watch out! I was sportin wood nearly 24/7. My GF couldn't keep up. Check out my before and afters (sorry about the underwear).

Shane S.
Brooklyn, NY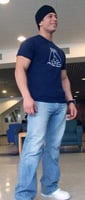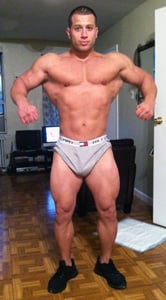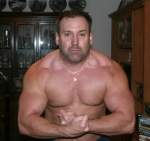 so, another week has gone by, and i feel great, muscles are coming in hard, and full, what i really enjoy is each workout has given the same results,
1) awesome pump
2) great endurance
3) enhanced libido,
4) no side effects, none, zero, zip
this is a great product and is helping my workouts reach new levels, cant wait until my workout tomorrow to train shoulders, i know it will be pump city!
the day before i did legs, and damn are they still sore, 10 sets of squats, leg extensions, hammie curls

Mike40+
(Read his 35 day Phytoserms log on BodybuildingDungeon.com.)


It's interesting that when Phytoserms-347 was first released; a dozen other companies jumped on the bandwagon and put out versions of their own. As we know, poor ideas don't get copied; they get tossed in the garbage. Remember, there's only one gold medal awarded and, as far as we at Rx Muscle are concerned, RLS Supplements takes the gold for now in the testosterone-boosting supplement race.
So why should you choose Phytoserms-347? First off, it's a pretty clever product. There aren't two dozen ingredients in it because it doesn't need two dozen ingredients. Secondly, Phytoserms-347 doesn't just elevate your total testosterone; it elevates your free testosterone, as well. That means you have more bioavailable testosterone available to build and repair muscle.
Another very good reason you should choose Phytoserms-347 when looking for a testosterone-boosting product is that it contains Prolensis extract which can only be obtained from the highest quality Bulbine natalensis plants in the jungles of South Africa. Prolensis doesn't need to sell you a song and dance about their product, or rely on marketing gimmicks. They were the first to bring their extract to market and they're the only ones who know how to properly grow, handle, and process this interesting botanical.
The most important reason you should chose Phytoserms-347 is that it works and it works damn good. We've had several members of the RxMuscle.com community test the product (click here and here to read member reviews), and the product has a 100% approval rating.
After getting such great feedback from all the test-users out there in our community, we give RLS's new Phytoserms-347 the Rx Muscle Stamp of Approval!

Rx Muscle Staff
(Read the full review on RXMuscle.com.)


WOW! I am still getting a nice warm sensation post dosing along with a phenomenal mood. I felt INVINSIBLE today, I mean nothing phased me at all, I had sex written all over me, women were intimidated yet very frisky staring at me. I got to train pad work for muay thai. It was great, LOTS of endurance, and good drive factor. My adrenals were GREAT today during lifting. Strength is definitely up along endurance in between sets, which means more nitrogen retention throughout the body. I am liking that a lot. Even though I got 6 hours of sleep, I felt great.
This stuff is the real deal! So had some nice clean energy throughout the day with great sense of well being. When I started doing muay thai drills focus and drive were definitely up. Once I started sparring my ability to take a hit was definitely up. I also got kicked in the thighs quite a bit, and did NOT feel a thing till post sparring. I did grappling for another hour and half. Absolutely explosive throughout the 3 plus hours of MMA training. Then when I got to the gym, my adrenals were sky high. I hit the weights like a MONSTER. When I got to squats I could feel my legs a bit sore from sparring but that was NOT an issue. I was surprised that I was able to squat more than usual with beat up legs, this product has really boosted my overall output power strength along other things. Oh and I gained size not just by scale but by word of mouth, not one but two people today told me that I look bigger since the last time they saw me which tells me their are ANABOLIC properties. Not to neglect the fact that vascularity was insane during the workout and it has been ever so present when not training as well, like take for example my off day yesterday, I was shaving and noticed that my veins were protruding through my forearms as I shaved, my leg veins have also been ridiculously prominent. All signs of elevated testosterone, decreased estrogen and anti-catabolism or anabolism. Loving every aspect of this product.

Andrew732
(Read his 35 day Phytoserms log on RXMuscle.com.)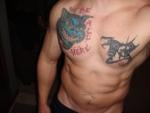 I just finished my 30 days of phytoserms... very impressive. Especially considering I was in the final week of PCT when I started... hadn't yet fully recovered clearly. Within a week... the morning wood was back and the desire was raging... strength and endurance increased by week 2 and appetite increased as well. I will without a doubt add this into every PCT... its definitely got stand alone credit... but for PCT it was a life saver... especially after a 6 week oral cycle. Great stuff guys!

BigKevKris
(Read the full post on the Steroidology.com forums.)

Remember, RuthlessSupplements.com site is powered by Amazon.com, so you can order with your Amazon username and password and you will be billed by Amazon.
Use this link to place your secure Phytoserms-347 order and to save.
And as always, I look forward to reading your own reviews on the EliteFitness.com forums.
Yours in sport,
George Spellwin
George Spellwin