Krav Maga Lethal Martial Art & Workout Used by Daniel Craig in New James Bond 007 film Skyfall
217 West 18th Street #1264
New York
,
NY
10113-1264
Phone:

(888) 613-8959
Dear Friend and Fellow Athlete,
Many A-list celebrities such as Tom Cruise, Jason Statham and Daniel Craig have recently embraced a lethal fighting style known as Krav Maga. This martial art combines kickboxing, street fighting, wresting and karate, and is extremely effective at warding off vicious punks and protecting your woman. Krav Maga helped Daniel Craig get into shape as well as with the fight scenes in the new James Bond 007 film Skyfall. Plus, it can get you in the best shape of your life.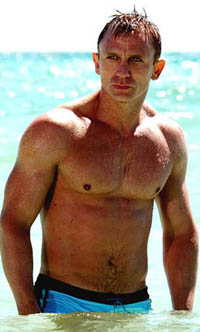 My first introduction to Krav Maga was through an episode of the CBS show How I Met your Mother. In the episode, the main character, Ted, dumps a girl on her birthday for the second time. Angry over being dumped by Ted twice on her birthday, the girl then proceeds to kick his butt using Krav Maga.
Okay, so beyond this single episode of How I Met Your Mother, I didn't really know anything about Krav Maga. And personally, I just thought they used this martial art in the show because it has a funny-sounding name like Brazilian Jiu-Jitsu or Chun Kuk Do (invented by Chuck Norris).
But in reality, Krav Maga is no joke, and you can do some serious damage to would-be attackers with it. Furthermore, many A-list Hollywood celebrities such as Ashton Kutcher, Daniel Craig, Jason Statham and Tom Cruise have vigorously trained in this martial art. That said, let's go over the basics of this lethal fighting technique, talk about Krav Maga's rapid expansion throughout the world, and discuss why action heroes are embracing it.
What is Krav Maga?
When an un-trained person is attacked, you feel fear and confusion. You are paralyzed and don't know what to do.
But, there is a way to prevent this fear and it is not merely by learning self defense. Using the Krav Maga martial art will enable you to end a fight in seconds and get out unharmed.
Discover Krav Maga In No Time, the best street fighting self-defense course that will stop any attacker in seconds! Read more...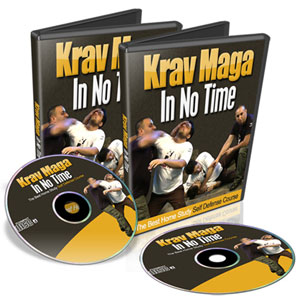 Long before Krav Maga hit the glitz and glamour of Hollywood Boulevard, it was being fine-tuned by an Israeli-Hungarian named Imi Lichtenfeld. While living in Bratislava, Slovakia, the boxing and wrestling champion wanted to use his fighting skills to protect Jewish neighborhoods from anti-Semitic thugs in the 1930's.
Unfortunately, he found out that competition fighting methods like boxing and wrestling didn't do well against the brutal nature of street fighting. So Lichtenfeld combined several disciplines such as Eastern European street fighting, wrestling, boxing, knife fighting, and defending against knife attacks; this would form the foundation of Krav Maga.
Over the years, other martial arts have since been added to make Krav Maga a more complete form of self-defense. Besides what Lichtenfeld originally brought to the table, this fighting method also includes aikido, ju-jitsu, judo, karate, kung-fu, military combat and Muay Thai. Going further, Krav Maga is a noncompetitive martial art that puts an emphasis on real-world situations where efficient and brutal attacks are used.
So just how brutal are we talking? Well most of the counterattacks are aimed at people's most vulnerable areas such as the armpits, eyes, groin, jaw, knees, ribs, solar plexus and throat. As you can see, this stuff isn't for some wimpy, Billy Blanks Tao Bo crowd who's hoping to lose 15 pounds before their next high school reunion. Instead it's a lethal fighting style that's meant to end altercations and life-threatening situations as quickly as possible.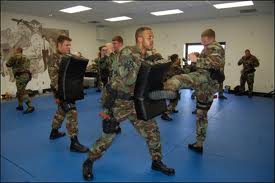 Rapid Expansion
Going back to our little history lesson involving Imi Lichtenfeld, he was eventually forced to leave Bratislava in 1940 to escape the Nazi regime. Upon arriving in Israel, he joined the military and began teaching Krav Maga to both soldiers and police officers. Lichtenfeld spent much of the 40's, 50's and 60's instructing various military groups on how to use this martial art.
By the 1980's, other countries such as the United States began showing a vested interest in Krav Maga. So Israeli instructors were eventually sent to the US to do demonstrations for interested students. The New York FBI office also caught a demonstration and became very serious about training their field agents in this art. When more and more people began learning Krav Maga, additional instructors started popping up in America which created rapid growth. These days, there are hundreds of instructors throughout the United States.
Of course, the Krav Maga expansion hasn't just been limited to America because other countries have developed an affinity for this self-defense method. Countries with a notable Krav Maga presence include Australia, Belgium, China, France, Germany, Italy, Spain, South Africa and the UK.
Welcome to Hollywood
As we discussed in the introduction, there are some mega-stars who've dedicated themselves to learning Krav Maga. Ashton Kutcher is one of these stars, and he took up the martial art in order to "save the people I care about." Other famous actors such as Daniel Craig and Tom Cruise have been coming to Krav Maga Worldwide founder Darren Levine for instruction. When training for his James Bond role, Craig was described by Levine as "very impressive – he was all business." The Krav Maga expert also enjoyed training Cruise after describing him as "superb to work with."
Levine discussed the growing Hollywood Krav Maga trend as he said, "It's the in-thing for actors and performers – not just for the skills they learn, but because it's fun. Their shoulders are ripped, their core is defined, and their legs get really muscular."
Going beyond just the actors, directors are also interested in this fighting style as they look to create believable on-screen action. Levine mentioned this by saying, "Directors are coming to us because they want realistic fight scenes. We trained Leonardo DiCaprio for Blood Diamond. He was out of shape when he first came to us, and he left rock-solid."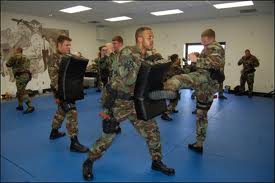 Full-body Workout
If getting into Krav Maga because the stars think it's cool doesn't appeal to you, perhaps you'll be more impressed by the results it offers. Many practitioners of this martial art come away with an extremely ripped and muscular body. David Kahn, who is the US Chief Instructor of the Krav Maga Association, described the benefits as "continuous combat motion" that tones a person's entire body – much like boxing, except better!
Of course, the top reason to do Krav Maga will always be that it strengthens both your fighting skills and mind. Kahn talked about this when he said, "Most people are never going to have to use the fighting skills, but they're going to come out of a workout feeling empowered." Kutcher's trainer, Jarrett Waldman, put it more bluntly by saying, "You envision yourself as a bad-ass."
Having seen a few too many Steven Seagal and Jason Statham movies, I can personally say that I've always wanted to get more involved with martial arts. And after learning quite a bit about Krav Maga, I feel like taking some classes right now! Assuming you have the same fire as I do, you'll be pleased to know that Krav Maga classes are popping up in most major cities across the US. All it takes is a simple phone call or email, and you could be learning the same moves as movie tough guys like Craig, Statham and Cruise.
Here's a link where you can learn Krav Maga - the best self defense method in use by the CIA, FBI, and the Israeli army due to its effectiveness at disabling your adversary in seconds!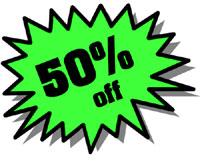 What if you had Unlimited Access to...
Just think of the amazing physique of hard lean muscle you could build!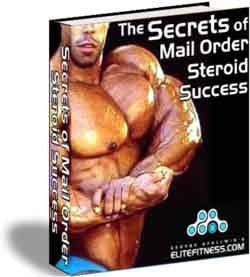 Now for the first time, there's a no-hype guide that will help you find genuine, highly regarded, legal steroid suppliers. Filled with lots of trusted web sites and complete contact info - so that you can get the results you want, faster and without having to waste your money, risk your health or get into unnecessary legal problems.
Don't get ripped off buying steroids, use the VERY BEST legal steroid supplier list available anywhere today - so you don't have to take chances on an unproven supplier or worse get burned.
You also get a massive Scammer list of bogus operations you need to avoid. Plus all the secrets for making sure your packages sail through customs. Find out more and get a special deal for the next 72 hours only - just for EliteFitness.com members.

Important: For the next 72 hours only, use coupon code -
save50off - to take an extra 50% off the price!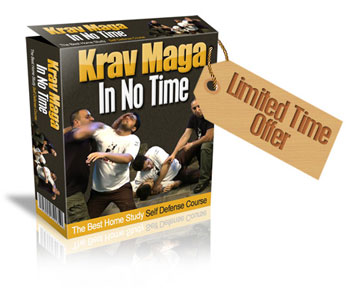 PS: Imagine you are the victim of a street attack or brutal bar-fight. What can happen to you if you don't know how to defend yourself? Learning Krav Maga will enable you to defend yourself with no fear when someone, no matter how big or strong, is attacking you.
Imagine you can calmly handle a thug that does the following: Approaches violently to attack you. Shoves you aggressively. Strangles you. Points a knife at you. Or a gun. Hits you with a stick. Punches you to the floor. Kicks you. And more...
Would you be ready? Discover Krav Maga in No Time.
Yours in sport,
George Spellwin
George Spellwin