1521 Alton Road #320
Miami Beach
,
FL
33139
Phone:

(888) 613-8959
Dear Friend and Fellow Athlete,
If you've been waiting to invest in an Anabolic Steroid e-Book or Platinum Membership, then there has never been a better time to get back in the game. This week only, we're having a huge sale on every e- Book and Platinum Membership that we sell. Now and until the end of the week, take 25% off every e-book or Platinum Membership when you place an order and use coupon code - backinthegame - in the next 7 days.
Just paste the code - backinthegame - in the "Coupon Code Box" on the order page!
And we'll automatically deduct 25% from your order total. The coupon even works if you decide to upgrade to a higher Platinum Membership level for more savings (without losing a minute of time on your current membership). And it works on all Karma Hits packages, consultations, and even the Lifetime Platinum Membership and the Chairman Membership.
We've never offered such a huge discount before and when this deal is over, it's gone for good! So hurry up! Now's the time to get back in the game and make this fall your time to reach new levels of muscularity and definition!
Here's some of the amazing e-books that will help you reach your goals fast! And remember, use coupon code backinthegame when you place your order for an extra 25% savings!
Here's a link to check out all the anabolic goodness in the EF Store!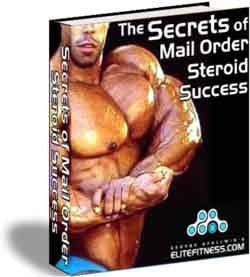 PS: This is a quick notice to our members that we just updated the anabolic steroid source and scammer list found in the Secrets of Mail Order Steroid Success 2012 Edition. New sources were added and a few were removed having gone out of business.
Please log in to "your account" to check out the updated list. Or if you do not have a copy, here's a link where you can read all about the Secrets of Mail Order Steroid Success 2012 Edition.
Yours in sport,
George Spellwin
George Spellwin