1521 Alton Road #320
Miami Beach
,
FL
33139
Phone:

(888) 613-8959
Dear Friend and Fellow Athlete,
Over two years ago, former IFBB pros Craig Titus and Kelly Ryan were arrested and charged with the brutal murder and burning of their live-in assistant Melissa James. Now the two have been sentenced and a related murder-for-hire plot case has also been closed brining this disastrous and awful story to an end.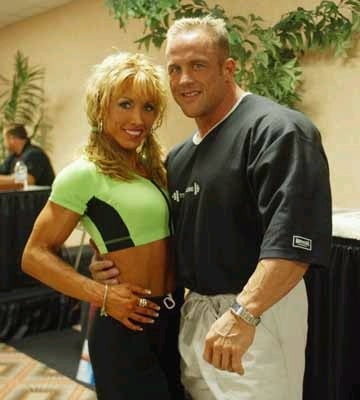 IFBB bodybuilder Craig Titus and IFBB Fitness Competitor Kelly Ryan were once on top of the world. The two not only formed one of the world's most recognizable fitness couples but they were also right at the top of nearly every IFBB competition they entered and had plenty of financial success too. The pair owned a half million dollar home in a ritzy section of Las Vegas and it was looking as if Craig Titus had escaped his previous crime-riddled life of dealing drugs such as ecstasy. Then it all came crashing down.
The truth was that Titus never really escaped and he and Ryan were nothing like the picture they'd painted for the outside world. And, unfortunately, it took the life of their live-in assistant Melissa James to prove this point. James had moved to Las Vegas to help Titus and Ryan start a clothing line. She had been a friend of the couple for a while prior to moving there and was looking to move out of her parents' house and start a new life. Here's a link to the article I wrote about Craig Titus, Kelly Ryan, steroids and crime two years ago.
Things of course went well in the beginning with the three getting along pretty good. However, for debatable reasons that only Titus and Ryan may ever know, things got bad real quick. One story had Melissa James embezzling money from the couple's bank account in order to feed her insatiable drug habit while another had her sleeping with Titus in an affair unbeknownst to Kelly Ryan. In either case, James charred body was soon found in Ryan's Jaguar just outside of Las Vegas.

An autopsy on the body of Melissa James showed that she had toxic levels of morphine in her body, wire around her neck, duct tape over her face, and marks that could have possibly appeared from a stun gun used on her.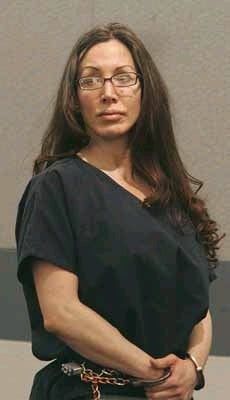 It was also believed that she had been beaten as well during an alleged attack that seems to have definitely taken place due to the evidence. Nine days later, both Titus and Ryan were found in a Boston nail salon where Kelly was getting her nails done.
Obviously suspicion for the murder was aimed at Craig Titus and Kelly Ryan since James had lived with the two and her burnt body was found in Ryan's car on a desert road. The two were taken into custody and charged with first-degree murder to which both pled non-guilty. But the evidence seemed almost insurmountable given the details. As the case prosecutor Robert Daskas said, "Beaten, drugged, tasered, injected, strangled and burned. The charges reflect what the defendants did to Melissa James."

However, there was one important thing missing that would convict Titus and James for sure and that was the undetermined cause of James' death. The original ruling from the county medical examiner was that she died from opiate intoxication. Compounding matters was the fact that Titus and Ryan's statements were inconsistent and no confession was ever made. Their recollection of the events was that Melissa James had overdosed and they freaked out and burned her body in the desert so they could avoid being tied to her overdose.
Differing motives also played a part in the difficulty of proving without a doubt that Titus and Ryan indeed murdered James before her body was burnt. At first Titus mentioned that he and James were having an affair that Kelly Ryan was unaware of. The couple also said that James had a drug habit and embezzled money from their bank accounts. The pair supposedly argued with her, kicked her out of the house and then bought her a plane ticket back to New Jersey.
As the lawyer for the two in Michael Cristalli said, "You can't guess on this. You have to be certain these people were involved. Who did it? Did Kelly do it? Did Craig do it? How did they do it? These are all questions I don't think the state knows." Since neither of the two appeared to be coming clean, these basically became questions the state couldn't answer for sure.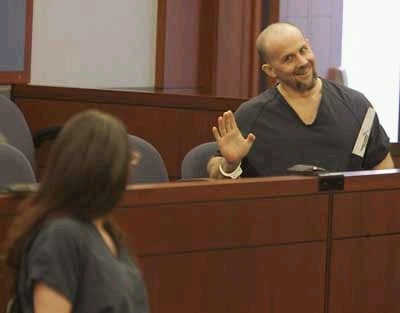 Finally though, after over two years of waiting, these questions were attempted to be answered inside of the courtroom during the trial of Titus and Ryan. Kelly Ryan looked decades older than her age of 35 and Titus appearing to be anorexic compared to his bodybuilding days where he was a ripped, 270 pound beast. Clearly the trial had already taken its toll on the pair before it ever began.
When the actual trial began, it included more of the same from the two as they still denied killing Melissa James. Titus took the forefront when he began saying that he'd made bad decisions and never wished any harm on Melissa and wanted to talk to her mother, Maura James, to explain what had really happened. He stated, "I want to tell her that I loved her daughter and want to talk to her and tell her it's nothing like they painted it out to be."
The emotions showed by Titus and Ryan during the trial might have been convincing enough to lessen their jail time, however, they weren't exactly aided by the fact that Ronald Brady Jr. was in court around the same time for a murder-for-hire plot tied to the Titus-Ryan case. It was alleged that Brady tried to hire a hitman to take out three key witnesses in the case. One of them was Titus' former training partner in Anthony Gross. Neither Titus nor Ryan were ever charged in Brady's case because there wasn't enough evidence to do so. And they were lucky as Brady ended up being sentenced to an 8 to 25 year prison sentence.
What's Available in the Legit Online Pharmacies: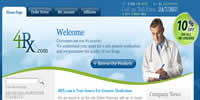 4RX.com:


A highly regarded pharmacy that is currently the main legit source for Rimonabant - a very effective new weight reduction drug - that also goes by brand names Acomplia® and Zimulti®. Read a full profile of Rimonabant here. For post cycle therapy, the carry Anastrozole, Letrozole, Tamoxifen, Cabergoline, and Clomiphene.

EliteFitness.com visitors can use the links here and today's 4RX.com coupon code on this secret page for EF Visitors to save an extra 15% on all your orders. Apply this code in the 'coupon code' field when you checkout. You'll also get an extra 20% more pills on all reorders.
4RX.com also sells all the ED drugs (generic Viagra, generic Cialis, and generic Levitra) at the lowest prices online. You can even get a multi-pack of all three. They have the anti-estrogen drugs Anastrozole (Arimidex), Letrozole (Femara), Clomiphene (Clomid) and Tamoxifen (Nolvadex). They have Finasteride (Propecia) and Dutasteride as well as many others of interest to bodybuilders.
There weren't so lucky however in their own case which wrapped up shortly after Brady's. Titus changed his story to say that he didn't mean to kill Melissa James and that it was an accident that happened during a fight they had after taking drugs. Titus and Ryan both accepted a deal with the prosecutors where Craig would admit to second-degree murder and first-degree arson and first-degree battery while Kelly copped a plea of first-degree arson and battery with a deadly weapon.
In the end, the two begged for forgiveness with Titus saying, "There's nothing I can do to bring her back. I'm so sorry." Ryan stated, "I know I did not kill but aid once Melissa died. I'm truly, truly sorry. I ask forgiveness." The two were very emotional during their testimony as well – especially Kelly Ryan.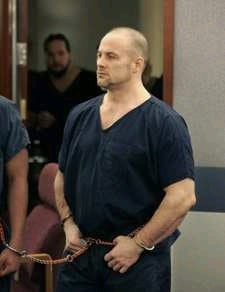 The judge in the case, Jackie Glass, didn't buy any of it though and said, "The tears are crocodile tears." She even went as far as to say of Craig Titus, "He's nothing but a murderer." After accepting the charges given to them by the prosecutors, Glass handed sentencing down to the couple. Titus was given 21 to 55 years in prison while Kelly Ryan's actions in the case earned her 6 to 26 years in prison.
Afterwards Titus, Ryan, and their lawyers were surprised that Glass came down on them so hard considering they accepted the prosecutors' charges. Personally I'm surprised Titus and Ryan didn't receive more years in prison for what they did and didn't expect them to be offered any kind of deal by the prosecutors. And while the two may have once been icons to both male and female bodybuilders everywhere, they had obviously sunk to something much lower in recent years.
Supposedly the two may be able to rescind their plea bargains and take the case to trial since they didn't get the deal they were promised in terms of prison years. But I think they pretty much got what they deserved and should accept that justice was served.
The Muscular Growth Explosion and Metabolic Furnace Special!
This is the ultimate anabolic steroid program for packing on thick, dense muscle - fast! And burning off every last ounce of your body fat!

For one low price, you get all four of our best selling eBooks. Plus, today and for the next 72 hours only:

You save 65% off the regular price!
You get 35 FREE STEROID BONUS REPORTS!
You get 21 Free Steroid Cycles!

Discover the best in underground bodybuilding info guaranteed to help you explode with unbelievable muscle mass!

Read this letter for more info now!




Top Athletes & Pro Bodybuilders know that quality food is more Anabolic than any steroid or training program.


But until now, making and eating anabolic meals was the most neglected area of a bodybuilder's quest to build a rock-solid, ripped, and well respected physique.

Today, smart athletes are discovering anabolic cooking from the The Anabolic Kitchen cookbook - the most phenomenal muscle-building breakthrough designed to promote rapid lean muscle mass development, rapid loss of fat, and peak athletic performance.

Discover everything you will ever need to know about anabolic cooking to save time, save money, cook healthy, muscle-building food in minutes and enjoy each bite of everything you prepare.
The food you eat becomes muscle mass. Period.

Without nutritious food everything else you do to build muscle will be worthless.
Use this link to find out why more than anything, your diet is holding you back and what you can do to fix things right now, once and for all!

Extended One More Day!
Now for the next 72 hours only, use today's coupon code to take an extra $55 off The Anabolic Kitchen e-book. Here's the link to to get the code and to save.
Yours in sport,
George Spellwin
George Spellwin