1521 Alton Road #320
Miami Beach
,
FL
33139
Phone:

(888) 613-8959
Dear Friend and Fellow Athlete,
If you are like me then you probably had a several cheat meals during the holidays, and maybe calling it a "meal" is an understatement, the word "binge" may be more accurate. We all feel quite guilty about how much we ate during the holidays, but guilt is useless if we do nothing about it. This is why 2012 is the year we really get serious about fitness and achieve all of our goals!
By the time summer rolls around, you and I will be at the beach, shirtless, looking good for all the hotties who are there looking for buff guys to meet. While the fat losers who were too lazy to train and diet properly over the winter will be hiding under a t-shirt. Below is an article sent to me by my friends from OrbitNutrition.com about a product manufactured by BPS, called Combustion! I really liked this article called "Combustion: Take the holiday fat off and stay energized!" and I think you will enjoy it as well. Plus, at the end of the article, there is a code just for EF readers to save 20% on a bottle.
Secrets 2012 is the only steroid-shopping guide you'll ever need! Find anything you want to achieve the ideal physique, saving money and not getting caught!
Updated every week and available instantly online...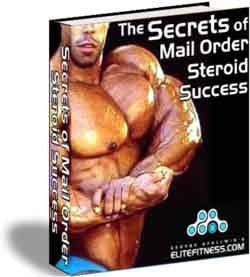 Secrets 2012 ranks and reviews all of the BEST domestic and international anabolic steroid sources -- (the ones the pros use.)

Secrets 2012 explains how to use the latest Internet technology to hunt down new leads -- (and keep out of trouble.)

Secrets 2012 is filled with addresses, phone numbers, and web sites - (where you can get what you want!)
Today and for the next 72 hours only, get
4 UNDERGROUND STEROID BONUS REPORTS
valued at over $150 for free and get 20% off Secrets 2012!

Combustion: Take the holiday fat off and stay energized!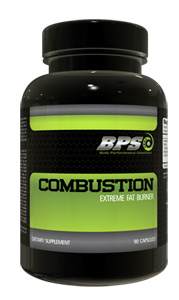 During the holidays it is easy to over eat and put on some weight. Now you can combat that holiday lard with Combustion from BPS a power-packed fat burner and energy supplement.
Introducing Combustion the new Extreme Fat Burner from BPS!
Combustion is a carefully formulated synergistic fat burner that will give almost immediate thermogenic effects. The BPS scientist have used four powerful ingredients at their perfect doses that all work together. One bottle provides a full month supply of this powerful product.
The Science of the ingredients:
Rauwolscine
Rauwolscine, also known as alpha-yohimbine, is a new superior form of the popular fat-burner Yohimbine. The old Yohimbine used to give people terrible anxiety, jitters, increased blood pressure, etc. The stuff is just plain nasty. But with a slight chemical change, alpha-yohimbine is an extreme fat burner with far less side effects compared to regular yohimbine. In fact, many people do not get any negative effects from this ingredient.
This ingredient is special because it can turn off a receptor that when on, actually works to store fat on your body. Turning off this fat storing mechanism isn't all though. This ingredient now allows the fat burning effects of the other ingredients of this formula to be more powerful.
Rauwsolcine HCl is a selective alpha 2-adrenergic antagonist. Alpha 2 receptors are prevalent in the midsection, lower back, and chest. It is also a 5-HT1A receptor agonist, which can decrease heart rate and blood pressure, as well as increase sense of well being. This is why Combustion should not be used with any form of antidepressant.
1,3-dimethylamylamine
This ingredient has the ability to mimic and upregulate norepinephrine in the body. With this powerful stimulant, your body can direct fat burning mechanisms towards the turned off receptors from Rauwolscine HCl, as well as increase your energy and metabolic rate.
Caffeine
Lets face it…caffeine works. Numerous studies show its ability to increase energy expenditure, increase metabolic rate, increase lipolysis, etc. We did not put caffeine in this formula just because it's a good stimulant, but because it ads synergy to the formula. Taking caffeine in combination to the other ingredients of Combustion are going to make each ingredient more powerful themselves!
Piperine
This ingredient is the whipped cream of the formula. One problem many people face when taking stimulant products is poor absorption. Piperine will increase the bioavailablilty of these ingredients, since it has been shown to prevent the breakdown of monoamines.
Calcium Carbonate
The cherry on top. Instead of using some useless form of magnesium or silicon to fill the empty space of Combustion capsules, we decided to make one more addition to the formula – calcium carbonate. Amines, like the ingredients in Combustion, have shown worse absorption when the pH of the stomach is too acidic. Calcium carbonate is a buffer that will increase the pH of the stomach (this making it less acidic) temporarily to increase the absorption of the ingredients in Combustion. It is the common ingredient in all of the antacid products you buy at the store. Nothing more, nothing less, just good formulation.
So don't stay fat and soft from this holiday season. Get hard and lean with Combustion today. For a limited time take 20% off combustion with code combust20 Remember nobody wants to get chubby and soft, stay lean and hard. Here's the link to get your bottle of Combustion!
Yours in sport,
George Spellwin
George Spellwin