Bodybuilding Pictures
Articles about "Bodybuilding Pictures"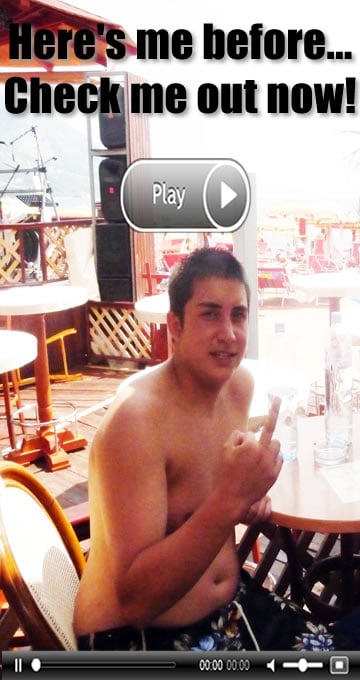 Check out the insane transformation video above sent in by a kid from the EliteFitness.com forums who used Test Stack No.17 to go from fat to ripped in no time flat.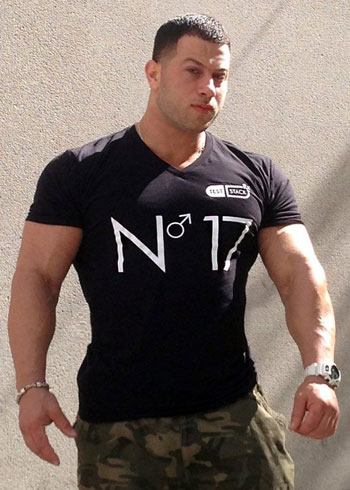 So my trainer here in Miami is a big fan of Test Stack No.17 - more about this testosterone booster voted #1 by the EliteFitness.com members below. He's definitely not a natural athlete, but he uses Test Stack as his only PCT (post cycle therapy) treatment - and in fact, he stays on it all the time to prevent complete shutdown of his own testosterone production when he's on a cycle. Test Stack has helped both natural and not-so-natural athletes build competition ready physiques by helping them keep their testosterone production sky high. And along with the Test Stack 17 testosterone acceleration comes the positive impact it has on your lean muscle mass gains, reduction in body-fat, increased strength, focus, motivation and drive, and increased libido and other pro-sexual benefits.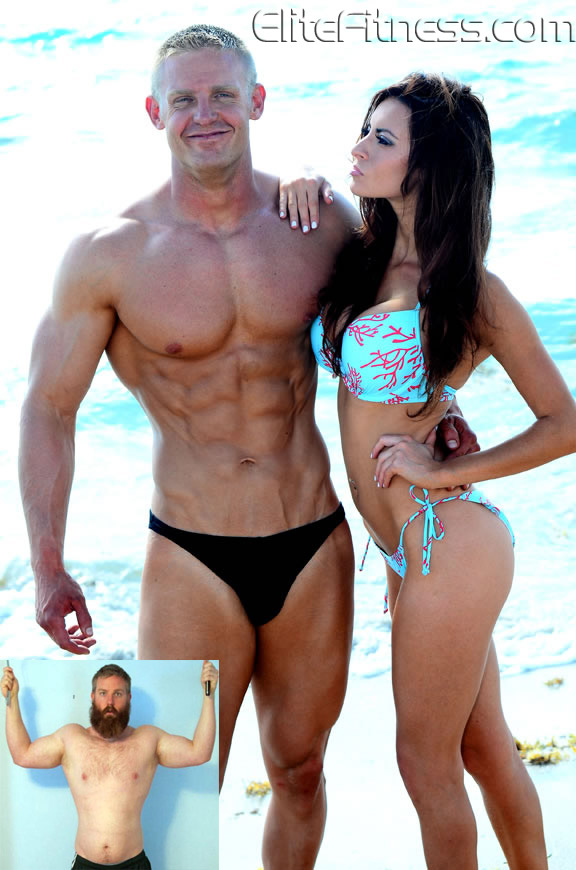 Many guys at the gym will tell you just how hard it is to put together the perfect cycle. How do you know just what compounds to mix together and when to take them?
Even harder to get right is Post Cycle Therapy or PCT. After your cycle is over, what compounds do you need to take to keep the most muscle possible from your Steroid Cycle? You want to make sure your gains are permanent and easily kept after the cycle is over and you want your natural testosterone production to return to normal. Let's face it, while juicing feels great, at some point you want to stop the cycle and keep all your new muscle mass.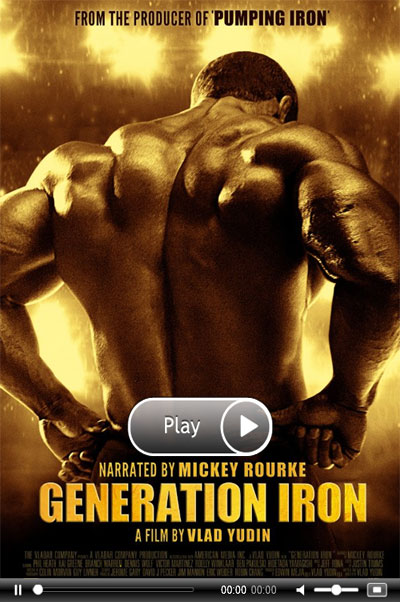 There is a new film, Generation Iron, premiering September 20, 2013, follows the personal life of the current top-7 pro bodybuilders. The film is pretty much a sequel to the 1977 film Pumping Iron which told the story of the most famous rivalry in bodybuilding competition history. The rivalry was between Arnold Schwarzeneggar and Lou Ferrigno. The rivalry between the reigning Mr. Olympia, Phil Heath, and the first runner up at the 2012 Olympia, Kai Green, is the focus of Generation Iron – much like Pumping Iron focused on the rivalry between Schwarzeneggar and Ferrigno.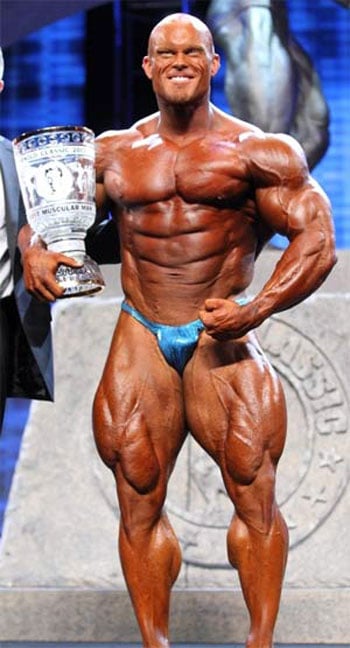 What an epic and nail biting battle on Saturday night....
With only 11 weeks of contest prep and food poisoning the night BEFORE the event EliteFitness.com Author and Platinum Member Ben Pakulski was 1st Runner Up at the 25th Arnold Classic.
Three years ago he was 10th, last year he was 4th and this year he is 2nd!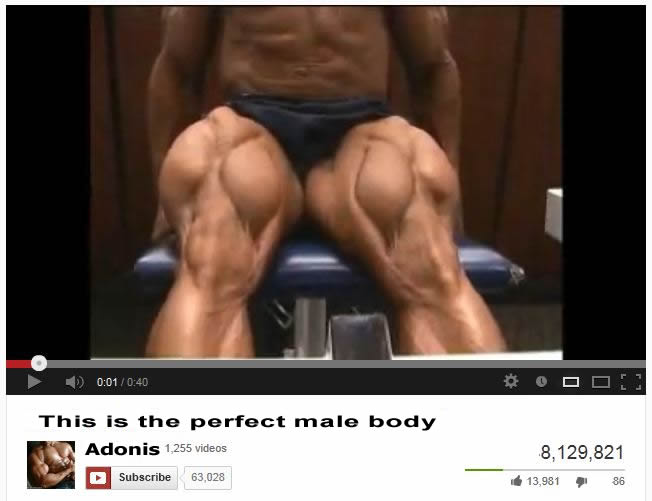 To build a perfect ripped body you have to have the right dimensions.
In fact, research shows when your body has the correct dimensions you can build muscle and lose fat twice as fast.
Men's Health Magazine recently published these dimensions discovered by a brilliant man who has 'cracked the code' to what the media is calling "The Perfect Body Formula".
You're going to LOVE this new video.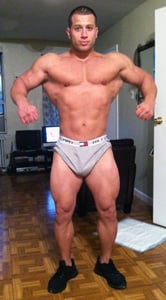 Fadogia agrestis is a phyto extracts that both raise your testosterone level way past normal and also lowers your estrogen level at the same time. Being that it's so difficult to boost your natural testosterone level is what has me so fired up to try the newest version of RuthlessSupplements.com's best-selling Phytoserms-347 natural testosterone booster containing Fadogia agrestis.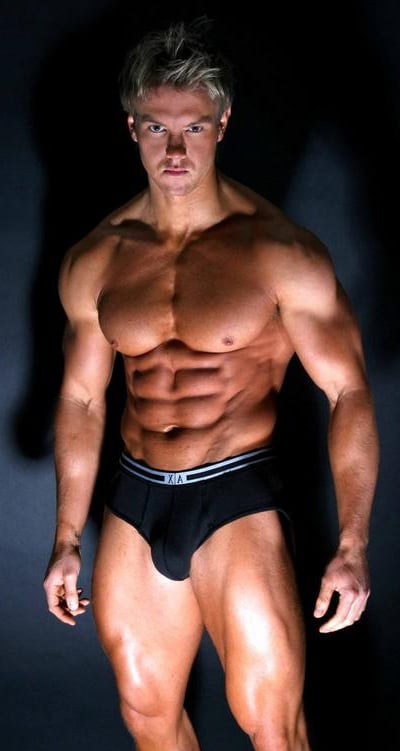 While 300-pound pro bodybuilders may look massive and intimidating, it's the well-proportioned fitness models who are picking up all of the hot women and magazine covers. If you'd like to join these lucky guys in babe paradise, pay attention to our top 10 tips on getting built like a fitness model.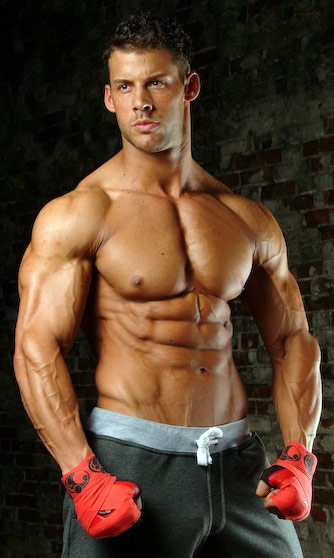 My friend and EliteFitness.com Platinum Member, Justin Woltering, is a celebrity trainer, internationally recognized fitness model and athlete. Justin is known for transforming actors, models, and even the average Joe using his unique combination of bodybuilding and martial arts. This week, I'd like to tell you more about how Justin trains his clients and how you can finally use the techniques that has made him one of the most sought after celebrity trainers in the world.
Because training with Justin now costs thousands of dollars, he has created a revolutionary program that can be used by anyone at anytime, no matter where you live to finally get the body that you want and rightfully deserve.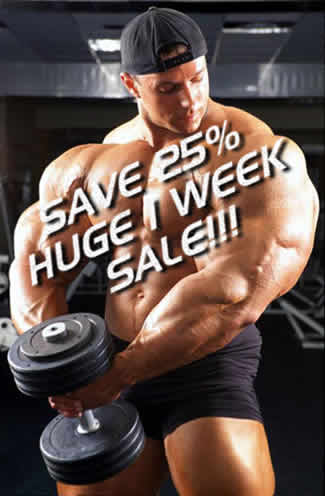 If you've been waiting to invest in an Anabolic Steroid e-Book or Platinum Membership, then there has never been a better time to get back in the game. This week only, we're having a huge sale on every e- Book and Platinum Membership that we sell. Now and until the end of the week, take 25% off every e-book or Platinum Membership when you place an order and use coupon code - backinthegame - in the next 7 days.