Drowning in a Sea of Estrogen - What you can do
217 West 18th Street #1264
New York
,
NY
10113-1264
Phone:

(888) 613-8959
Dear Friend and Fellow Athlete,
So yesterday, I wrote to you about how changes in the environment have resulted is us literally swimming in a sea of estrogen. Here's the link to my article Fighting the Estrogen Epidemic - How Not to Fall Victim in case you missed it. Today, I want to tell you about another one of the top supplements around to help you fight the estrogen epidemic. Bulbine Natalensis is a powerful phyto extracts that both raises your testosterone level way past normal and also lowers your estrogen level at the same time.
Using a supplement containing Bulbine Natalensis is important, because many of the sources of estrogen pollution in our environment are beyond our control. Toxins in the polluted air we breathe and chemical run-off found in the foods we eat all raise estrogen. Mercury in fish and hormones in meats can raise your estrogen levels too. Household cleaning products and chemical estrogens found in plastic bottles, styrofoam, cosmetics, shampoo, carpet and other textile fibers, certain paints, some aerosols, food preservatives, artificial ingredients, and personal care products can all contribute to higher levels of estrogen. Other sources include antibacterial soap, plastic shower curtains, Teflon cookware, even cash register receipt paper and the inks used to print on it can lead to higher levels of estrogen.
Sadly, it seems that as we get older, our estrogen susceptibility increases. Who wants to be the guy with female pattern fat distribution, gynecomastia (man-boobs), and decreased testicular size? Nobody! But there is help.

Bulbine Natalensis - boosting your testosterone levels 347%
If you're looking to fight the estrogen epidemic, raise your testosterone levels, increase your strength and shock your body into rapidly building bigger muscles, and at the same time get leaner then Bulbine Natalensis is a potent weapon to have in your arsenal. And if you need to raise your natural testosterone production when coming off an anabolic steroid cycle through PCT (post cycle therapy), then Bulbine Natalensis is a must-have.
Clinical research shows that Bulbine Natalensis can boost testosterone levels 347% compared with a baseline control group. In addition, Bulbine Natalensis not only boosts your testosterone levels by promoting a major anabolic surge, but it also promotes prosexual side effects that can be beneficial in the management of low libido and erectile problems.
Bulbine Natalensis doesn't just boost testosterone levels better than anything else on the market, it also lowers estrogen by up to 35%. While other testosterone boosters fail because they turn the user into a bloated mess, Bulbine Natalensis will actually have the opposite effect, and support your efforts to add quality, lean, muscle tissue, without the usual gains in fat that accompany weight gain. This is why Bulbine Natalensis isn't just a great natural testosterone booster and an excellent estrogen reducer, it's also the serious bodybuilder's choice for Post Cycle Therapy.
Unfortunately, as wonderful as Bulbine Natalensis can be, it's still an herb; this means that from batch-to-batch, there can be major differences in strength. But don't worry, the most potent, standardized extract available comes from the the ProLensis™ brand. ProLensis™ was the first Bulbine Natalensis imported into the United States, the first that is standardized for assured potency, and it remains the undisputed industry standard. So when looking for a Bulbine supplement, make sure your look for the ProLensis™ brand.
Tomorrow I'll send you an email about the fourth supplement compond you can use to help you successfully navigate the estrogen sea and not drown. You'll be swimming in our emasculating world with alpha-male levels of testosterone guaranteed to keep your testosterone levels way above average guys .

Phytoserms-347 Professional Strength Testosterone Booster and Anabolic Activator - Delivering Testosterone Surge 347% Above Normal.



Decimates Estrogen - Ideal for Post Anabolic Steroid Cycle Recovery.



Voted Number 1. Testosterone Booster on the EliteFitness.com Anabolic Steroid Forums.



Unrivaled Pro-Sexual Side Effects Including: Insane Erections, Radical Ejaculate Loads, Unsurpassed Libido Enhancement.

Unsurpassed Bio-availability - Containing pharmaceutical grade SHBG Binding Lignans 3,4-Divanillytetrahydrofuran, Secoisolarciresinol, Fadogia Agrestis, ProLensis (Bulbine Natalensis P.E), and Zinc Aspartate.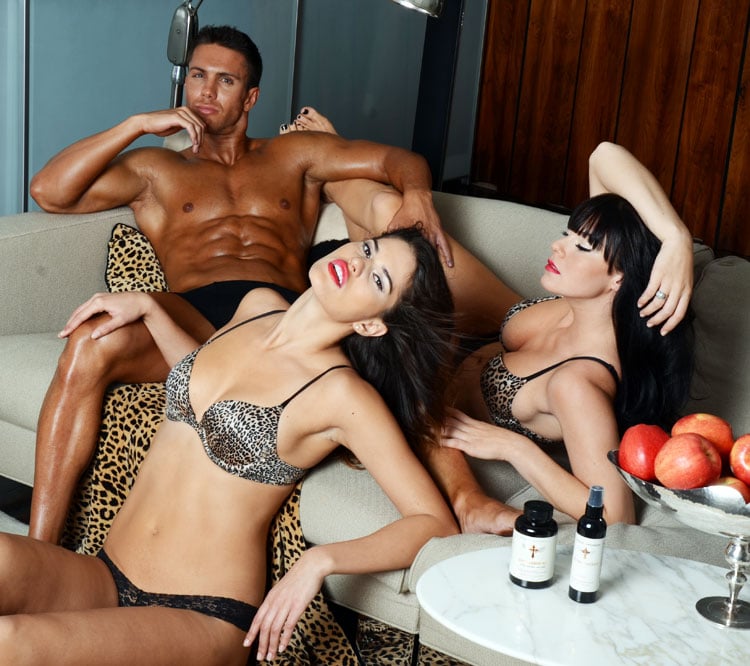 Here's the link to discover Phytoserms-347 Professional Strength Testosterone Booster and Anabolic Activator.
Yours in sport,
George Spellwin
George Spellwin