1521 Alton Road #320
Miami Beach
,
FL
33139
Phone:

(888) 613-8959
Dear Friend and Fellow Athlete,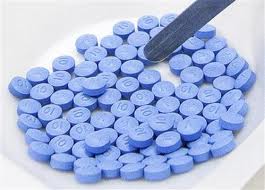 The FDA has recently approved a new weight loss drug called Belviq, which tricks people into eating less. Judging from the impressive results of Belviq's clinical trials, it could be the "wonder drug" that both average Joes and bodybuilders alike are searching for.
A large portion of the fitness industry is predicated on the belief that simple pills and powders can transform people from mere flabby mortals into ripped studs. Of course, anybody who's spent countless hours working their butt off in the gym – only to reward themselves with a dry salad and fish afterward – knows that supplements and dieting drugs are merely an aid to achieving a great build.
So does all of this mean I'm totally immune to the excitement that follows hearing about a new and effective weight loss pill? Absolutely not because being able to melt fat without sweat and tears is a dream! This being said, it's particularly interesting that the FDA has approved a new pill called Belviq (a.k.a. lorcaserin hydrochloride), which can provide major help to those with weight problems. If you're intrigued by Belviq, keep reading to find out more about this incredible new drug.
Mind Games
As described by the FDA, the way Belviq works is by activating a brain receptor that controls one's appetite. When this receptor is activated, a person's brain is tricked into thinking more food has eaten than what's actually been consumed. Long story short, this drug makes people eat less and feel fuller.
The Results are in
Drugs don't gain FDA approval without some extensive testing, and Belviq certainly passed trials with flying colors. 47% of people without type 2 diabetes lost at least 5% of their body weight on this drug compared to 23% of those who took the placebo. 38% of those with type 2 diabetes shed at least 5% of their weight while only 16% of people on the placebo lost 5% of their body weight.
Dr. Melina Jampolis, who is CNN's diet and fitness expert, spoke about the Belviq trials by saying, "The results overall are quite modest. But most experts agree that even a 5% weight loss has significant implications in terms of reducing the risk of obesity associated diseases including heart disease and diabetes."
Obviously this dieting pill isn't going to take you from a 400-pound lardo down to a svelte 185 pounds. However, many people would agree that dropping 5% of their body weight thanks to a pill is pretty sweet.
The Hang-ups
After reading up to this point, you may want to run out and try Belviq for yourself! But unfortunately, there are a few things that you need to be aware of first. For one, this drug is only approved for people with one or more weight-related conditions such as type 2 diabetes, high blood pressure, or high cholesterol. Assuming you don't meet any of these qualifications, it's going to be harder for you to find Belviq.
And right now, you can't find the product period because Belviq's manufacturer, Arena Pharmaceuticals, must conduct six post-marketing studies to assess the risk of potential heart attacks and strokes.
Moving beyond the negatives, Belviq definitely looks like a pretty promising drug, which is why I'm excited to see it hit the market eventually. Sure no pill can produce significant weight loss without throwing dieting and exercise into the equation. However, Belviq could certainly provide me with a little extra edge in regard to meeting my bodybuilding goals.
Bodybuilders, athletes, and models everywhere are raving that Ultimate Steroid Cycles is the most impressive program to date on how to cycle and stack anabolic steroids in ways guaranteed to force your body to explode with tremendous amounts of new muscle mass both very quickly and very safely.
What makes this book so radical is that for the first time in the sport of bodybuilding, the secrets of anabolic steroid half-lives are unlocked and you will discover how you can dose, cycle, and stack anabolic steroids in ways that will completely saturate your steroid receptors at the cellular level causing huge muscle growth. And at the same time prevent you from over saturating your receptors by showing you how with precise dosing, you can maintain a constant 100% saturation level throughout your steroid cycle using the least amount of steroids possible. By keeping your receptors 100% saturated, you achieve the greatest muscle gains possible and by not over-saturating your receptors, you avoid the peaks and valleys present in most cycles, prevent unwanted side effects, and save your money on the wasted steroids that occur with over-saturation.
The result is perfectly designed anabolic steroid cycles that enable you to grow huge amounts of impressive muscle mass, melt fat from your physique like a nuclear furnace and safely and quickly repair, recover and rebound.
PS: Start cycling the right way and start finally making the tremendous muscular gains so magnificent that you will be the envy of elite bodybuilders worldwide and have everyone staring in disbelief at your hard, lean, ripped muscular development.
Discover Ultimate Steroid Cycles right now. You will be able to create perfectly designed anabolic steroid cycles that build huge amounts of impressive muscle mass, melt fat from your physique like a nuclear furnace and safely and quickly repair, recover and rebound.
Plus today and for the next 72 hours only, you'll get Ultimate Steroid Cycles along with 11 Free Bonus Reports and 2 more extra bonuses all valued at over $700 for free. Don't pass up this opportunity - after midnight, the deal's off.
Yours in sport,
George Spellwin
George Spellwin