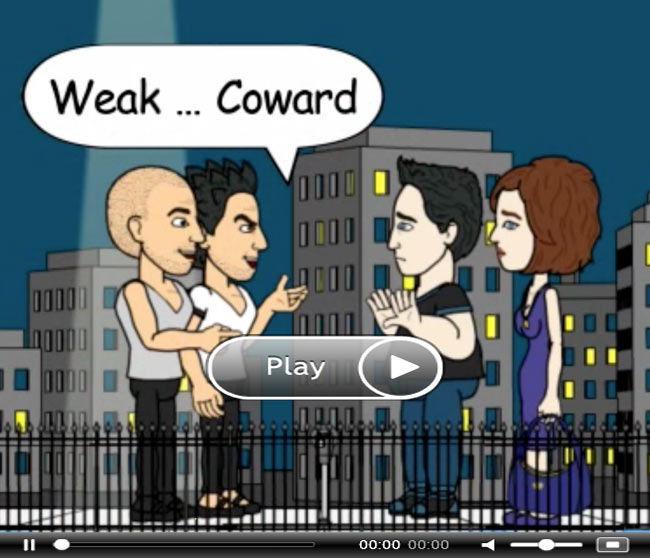 Robbed in front of his girlfriend, Ken gets revenge!
Could you survive and win a real life street fight? Could you protect your girlfriend from punks? Could you end a bar fight in 3 seconds? Did you know a high testosterone level strongly correlates with more strength, courage, financial security, drive, ambition, and muscle mass?
This video is the story of a guy who gets humiliated in front of his girlfriend and eventually loses her for acting like a coward in a moment of crisis. Not happy feeling weak and helpless, he takes control of his testosterone level and changes his life forever.
Pages