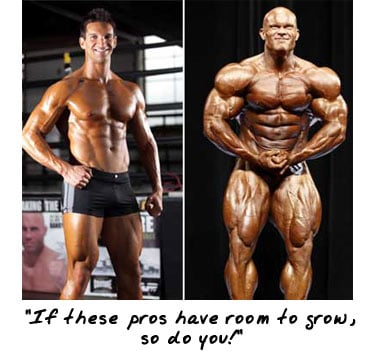 Ever wondered, "Why am I not making gains faster...?" or get frustrated with busting your butt in the gym only to look the same as last month? If so, get on the edge of your seat... because I have some GOOD NEWS...
You're probably getting LOTS of emails about the brand new Pro-Created 12-month muscle building program, Hypertrophy M.A.X.. that promises COLOSSAL gains in size & strength and designed by none other than muscle-building legends Vinny D & BPak!
Well, I've got some FREAKING CRAZY news for you -- for the next 4 days only (then the site CLOSES until June) you can trial their Phase 1 Package ON YOUR TERMS!
Quick Vote
Members, Vote for the Best New Anabolic Steroids & Bodybuilding Forums Threads of the Week!