8 Pack Abs Top 5 Myths How to Get Washboard Abs
217 West 18th Street #1264
New York
,
NY
10113-1264
Phone:

(888) 613-8959
Dear Friend and Fellow Athlete,
8 Pack Abs Top 5 Myths How to Get Washboard Abs
1. Abs can be worked everyday.
I have a good question: Which muscles in the body get bigger when they aren't allowed to rest after being used. The answer: There is no such muscle. Unfortunately, there is a group of misguided souls out there who think that if they work their washboard abs everyday then they will look better. Your 8 pack abs are just like any other muscle in the body in that they need rest to grow and constantly working them doesn't allow for this. If they've been properly trained, they will be sore enough where you won't want to work them again day after day.
2. Countless Sit-ups will payoff eventually.
There's been quite a few times when I've been flipping through the TV and come upon some professional athlete talking about what they do to look so good. An ungodly amount of crunches is often one of the things they mention. And I cringe when I hear this as pro athletes do many activities that give them the look they have and I guarantee that the 500 or 600 daily crunches session isn't one of the things that actually works. More results can be accomplished with fewer reps and by varying routines or using weight on the washboard abs.
3. Abs should be done at the beginning of a workout since they're the "showpiece" of the body.
While having great looking washboard abs are very important to any bodybuilder, compromising the rest of your workout for them is ridiculous. People need their abdominals in order to do a lot of the exercises they will perform during a lifting session. These muscles work to stabilize one's body while doing other lifting actions such as the bench press or squat. Tiring out your 8 pack abs early on in a workout can raise the potential for injury so it is best to wait to work them towards the end or at least when the bigger, compound exercises are out of the way.
4. Upper and Lower abs are worked separately.
Many personal trainers and so-called fitness gurus would have you believe that abdominals must be worked in separate sections. Upper and lower to be exact. But have you ever really seen anyone with 5% body fat and a huge four-pack? I haven't either and the fact remains that when you work one section of the abdominals, you're pretty much working them all since the whole set contracts during an exercise. Instead of thinking upper and lower, think full range of motion and adjusting the angles you do exercises at so you are constantly shocking the muscles.
5. Ab machines are a good way to get great washboard abs.
Buying an ab machine from a store or off an infomercial is usually a desperate attempt to get washboard abs by someone who doesn't want to invest any real time into the matter. These types of people usually tryout these pieces of crap until they realize the machine isn't magic and then proceed to throw it out in the garage where it remains until a garage sale. It is true that some ab machines can provide results but only for so long and then the abdominals adapt to whatever gimmick the machine utilizes. It's best just to stick with weights and a variety of exercises for any sort of real progress.
Here's a link to the article: Washboard Abs The Top 5 Secrets How to Get 8 Pack Abs
Here's some links to discuss washboard abs on the EliteFitness.com Forums.
8 pack abs or continue to lose little fat/gain strength this summer?
Should washboard abs be worked on every day or every other day?
Thiomucase injections? Abs site injections?
Poll six pack abs vs. big size dude
Could you really handle having the huge, ripped, muscular body of a top bodybuilder, model or elite athlete?
George Spellwin's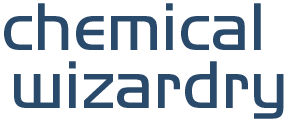 Guaranteed to provide you with the inside information necessary to transform your body into rock-solid, muscular perfection...

... And I don't give a DAMN about your genetics, the bogus supplements you took in the past, or how you look right now!

Plus today and for the next 72 hours only, get 21 free sample steroid cycles, plus
18 HARDCORE STEROID BONUS REPORTS valued at over $650 free. Read on...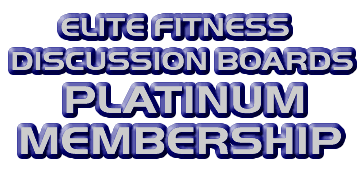 Get a 4 month
Platinum Membership
for only $25.91!!!
Now you can get a 4 month Platinum Member for the EliteFitness.com Discussion Forums for only $25.91. With your Platinum Membership, you get important features like a 5000 PM mailbox, live chat, the stealth site ExpertPCSupport.com, unrestricted search, your own discussion board, the private Platinum Boards, full size pics, no ads, bonus reports, and fun stuff like Karma Hits




, glowing stars




, and bombs




!

The Elite Fitness Discussion Forums are the only Forums in their class (to my knowledge) with over 100 pages of real testimonials from real, live members who actually exist and post on Elite everyday. These are NOT made up. I understand that any fool on the net can type up some testimonials and stick them on a page. But I give you my word of honor that these are legit. All of the following ones were posted right on the elitefitness.com discussion boards. Here are some of the recent ones from the discussion boards along with links to the original post. I would really appreciate it if you would read these...
"George has provided us with a forum like no other to discuss s#!t that we can't even discuss anywhere else, we should support it."

"superqts gallery made on its own made Platinum worth it."
read the post... - needsize


| | |
| --- | --- |
| Before EliteFitness.com | After Going Platinum! |
| | |

"I've been testing this board out for months to see if everybody here was nice, sociable and helpful. Turns out that this is the best board around. Everybody here are like brothers. One big happy family. I want to be part of the family." Carth - read the post...
| | |
| --- | --- |
| Before EliteFitness.com | After Going Platinum! |
| | |

"I always train on and off but never that hard ... I thought all that diet crap was BS, Lil did I know it was every thing Plus I drank beer like a fish and ate every thing in site, I've had 50 chicken wings and 5 32 ounce beers in one sitting LOL right before bed time (not smart)..."

"Plus I didn't know the 1st thing about supplements until I started reading more about it here on the net... along with diet and training..."

"I was a 230 pounds in that pic at 7%." read the post...

Castro_bigdog
| | |
| --- | --- |
| Before EliteFitness.com | After Going Platinum! |
| | |

"Since Feb. 20, 05... I've dropped a whopping 45lbs... doing everything right. When I joined EliteFitness.com, I was a big ol cow. There are SO many incredible people on the site that extended their hand, offered advice, guidance, etc to help me put together a plan that worked.

Now, I have tons of people coming to me for advice! It's awesome. I've never felt or looked better. All of the professional pics were taken at week 20. I'm EXTATIC about my results!"

HabitualHealth

"

I use the EliteFitness.com Forums for inspiration to become as big and look as good as I can. It helps me stay consistent and motivated - I gained 35lbs in the last 3 years..."

JamieP


"

Just did last night (went Platinum)... This site has helped me a lot so I decided to give back a little." read the post...

krishna


"I first came to Elite I believe late 2004... I get excellent gains especially when I do medium dosages for prolonged periods of time. My fav combo is using TestProp, Cypionate, D-Bol, EQ, and Finaplix that I make at home. I learned how all this works on EF." minivin

"The forums have been integral for me, personally. I found it hard to meet people in my gym that I respected and whose advice I felt comfortable taking when I first started lifting. When you're the small guy, not many of the big guys have any real interest in befriending you since it's readily apparent they aren't going to learn or benefit much from training with you. The George's Inner Circle Forums and Platinum search engine helped me bypass that particular obstacle and allowed me to start picking the brains of the guys I actually wanted to look like."

"I came to Elite about 6 months after my before pics were taken. Given my sign-up date and daily visits, the math is pretty straight-forward. The boards have been irreplaceable to me." Nathan read Nathan's full profile...
| | |
| --- | --- |
| Before EliteFitness.com | After Going Platinum! |
| | |
Included in this special offer, the $40 Initiation Fee is waived, you get one month free, and you can use the coupon code listed below to take $10 off your total. That means that you are saving $61.97 off what you would spend if you went month to month and paid the initiation fee. Plus, you get a guaranteed fixed renewal every 4 months at the discounted rate of $35.91 for 4 more months at the price of only 3 months. Note: it is easy to turn off renewals in the Your Account page.

Select any Platinum Membership and use coupon code F4B60AFDA2 to take $10 off the price of any membership. If you select the $35.91 four month membership, your first 4 months are only 25.91 or you can use the code to take $10 off any other membership - longer or shorter - plus get extra Karma and more free months too. Just paste the code in the order page in the box that reads:
"Have any gift certificates or promotional claim codes? Enter code:"

Click here to see all of our Platinum Membership packages!
Yours in sport,
George Spellwin
George Spellwin